Copyright © Linetop ltd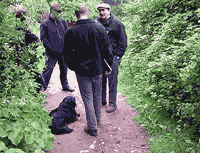 Linetop can visit and assess sites to provide advice on where it is best to position visitor counters and the appropriate type of sensor to use at a recommended location. We can also comment on photographs for those clients who are too distant from our offices to make a short visit practical. In some regions of the UK we can refer you to a local consultant who is experienced in using our systems.
Installation and training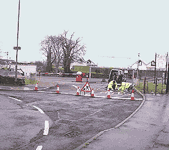 Equipment is supplied with user guides and illustrated installation instructions to enable our clients to install the equipment by themselves. But Linetop also offers an on-site installation service. Sometimes clients prefer to see one or more counters installed by Linetop as a training exercise and then install the rest of their project themselves. Others may decide to contract out the whole job to us. Installation work can be combined with on-site training in how to use and maintain counter equipment, and to collect and present visitor data using our Windows software packages.